About the Race
The 10th annual Boo! Run for Life 10K run and Tidal Basin walk will be held on Sunday, October 4, 2015 in West Potomac Park in Washington, DC. Click here to register.
Last chance to register! Register online before 7:15am on Sunday, October 4th. Race packets can be picked up Saturday October 3rd at Pacers in Clarendon, or at the event on Sunday from 6:30 - 7:30am. We are unable to process event registrations onsite on the morning of the event.
RACE UPDATE - OCTOBER 2, 2015, 4:30PM
The run and walk is still on!
We remain on track to host the 10th annual Boo! Run for Life 10K & Tidal Basin walk this Sunday, October 4th in West Potomac Park in Washington DC. The event will start promptly at 8:00am.
We are optimistic that conditions will continue to improve and the weather will be fine for a fun and safe run and walk on Sunday morning. We of course will continue to monitor conditions. The safety of our participants is our top priority.
Race Packets can be picked up tomorrow, Saturday, at Pacers Running Store in Clarendon from 11:00am-3:30pm, or at the event on Sunday morning between 6:30 – 7:30am. Pacers is located at 3100 Clarendon Blvd, Arlington, VA 22201, directly across the street from the Clarendon metro station.
See you Sunday! Thank you for helping to support renal cell cancer research!
Warm regards,
Brian
Race Director
RACE UPDATE - OCTOBER 1, 2015, 12:00PM
No changes to the status of Sunday's Boo! Run for Life 10K and Tidal Basin walk at this time.
The latest:
(1) No Federal government shutdown this weekend! Our course in West Potomac Park will be open on Sunday.
(2) We continue to monitor the weather. Meteorologists continue to refer to this weekend's forecast as "tricky". On a hopefully positive note, the National Hurricane Center's 11:00am advisory today has Hurricane Joaquin off of the South Carolina coast at 8:00am on Sunday, very far from DC. On the other hand, significant rainfall is expected between now and the race, which could impact course conditions. We will continue to monitor the forecast and the condition of the course, and provide updates.
RACE UPDATE - SEPTEMBER 29, 2015, 11:45PM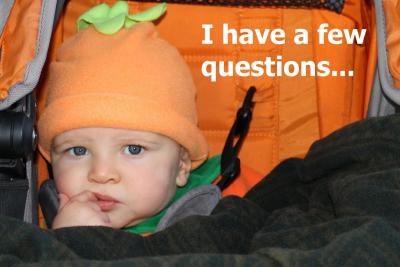 Boo! Hi, it's the Race Director. I'd like to respond to a few questions:
Will a tropical depression affect the event? Will a potential Federal government shutdown on September 30th impact the event? I don't have answers at this time, but I am monitoring both situations. I'm currently optimistic that the weather will be fine and our course on U.S. National Park land will be open on Sunday.
If there is a little rain, no worries, we can handle it. I know the survivors and families affected by kidney cancer are a tough and resilient bunch. If it's clear later this week that the weather or a Federal shutdown will significantly impact our event, I will of course consider alternatives. Currently, I do not have a set time for making such a determination, but I will try to provide as much notice as possible.
The event is on for Sunday! Sign up and please tell your friends to sign up. Thank you for your support!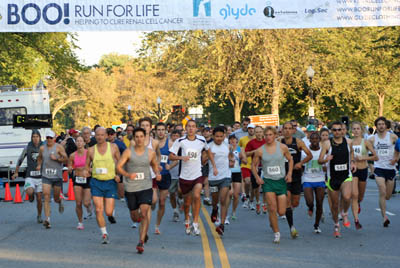 Please help us to raise more money towards renal cell cancer research by creating your personal fundraising page, sponsoring a Boo! Run for Life runner, or donating directly to the Fund.
Already registered for the race? Create a personal fundraising page through FirstGiving and ask your friends & family to support you.
Make a tax-deductible contribution towards renal cell cancer research.
Or, to sponsor someone who will be participating in the race, click here